Safety and Health Policy and Procedures
For What's In Your Cup? LLC Regarding COVID-19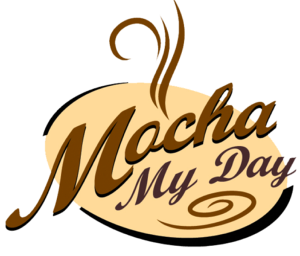 In May of 2020, What's In Your Cup? LLC and its subsidiaries, Mocha My Day, Super Cool Smoothie Company, and Lil Dipper Chocolate Fountains, began implementing the following safety and health policies and procedures in response to the COVID-19 global pandemic. Specifically, we focused on the recommendations/guidelines listed by the governor's office for the state of Georgia. These guidelines are industry specific, and we feel our business model fits the guidelines listed for "restaurants and dining services." All baristas currently working for our company are fully vaccinated.
Official COVID-19 Statement
The management of What's in Your Cup? believes that COVID-19 is a very serious virus. We have resumed our services by carefully following the guidelines listed below. In order for our company to perform our services, we expect the client(s) to also adhere to specific guidelines. The client should acknowledge that expectations are two-way, and, as we are committed to fulfilling our goal of providing our services in a safe manner, clients should be committed to also help our service and their guests remain safe.
Official COVID-19 Guidelines - Eight Point Focus On Safety
To be implemented prior to and during events:
Temperature check will be administered to staff the day of the scheduled event. If a fever is present, alternate barista will be assigned to work.
Staff will wear face masks and aprons during all events, and use hand sanitizer frequently.
Staff will actively keep work and service area clean with cleaning disinfectant spray and/or disinfectant wipes.
Upon request from client, staff will set up a plexiglass barrier in front of our mocha bars and/or smoothie bar.
Menus for drinks will be "touchless" as in a sign form placed on the bar. A pdf of the drink menu will be emailed to the client ahead of time upon request.
Staff are encouraged to wear gloves when appropriate or use hand sanitizer as necessary.
Staff cannot use personal cups from clients for drinks.
Official Guidelines - Client Expectations During Events
We believe that keeping events safe and virus-free is a two-way street. We will share our expectations with all clients, and inform them what we will do if these expectations are not met.
Client(s) will actively enforce social distancing during the event.
Client(s) are expected to wear masks, but we realize all event scenarios are different, and we can discuss your specific needs prior to the event.
Clients(s) understand that we have the right to refuse service to individuals who choose not to adhere to our guidelines for service.
Client(s) are expected to work with us to make each event safe and successful.
General Employee and Management Expectations:
The following applies to our employees, and management expectations:
Screen and evaluate workers who exhibit signs of illness. Per existing U.S.F.D.A. requirements, employees who are sick will remain home.
An employee with known or suspected COVID-19 must follow CDC guidelines to self-isolate for at least seven (7) days after symptom onset and end isolation only after symptoms have improved and the employee has been fever-free and/or symptom-free for three (3) consecutive days without medication before returning to work.
Train all employees on the importance and expectation of: increased frequency of handwashing, the use of hand sanitizers with at least 60% alcohol, and clean workspace.
Require employees to wear face coverings at all times. Such coverings shall be cleaned or replaced daily.
Enforce social distancing.
Increase physical space between workers and patrons.
Ensure the certification of Food Safety Manager is up-to-date and provide food handling training to employees.